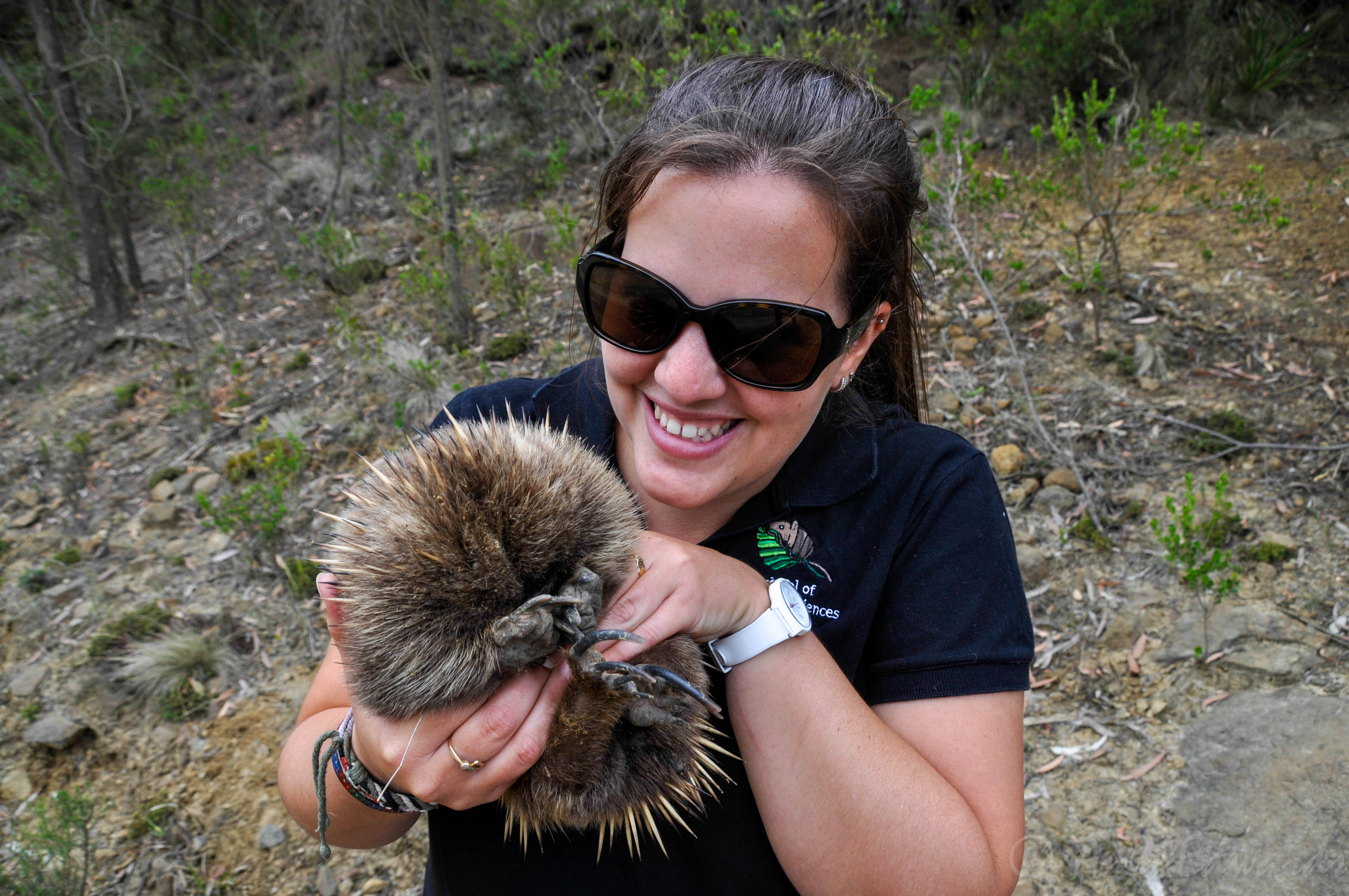 Dr Amy Edwards
Postdoctoral Researcher
School of Biological Sciences, University of Tasmania
"Young Girl Studies Science!" – this would have been the news headline on the day I moved from Far North Queensland to Brisbane.
Doesn't sound overly exciting, but this was just the first step in my crazy science-filled adventure!
During my science degree at the University of Queensland, I got to swim with dugongs and turtles, see endangered wallabies and camp out on islands. Suddenly, my news headline started to look more and more appealing!
But even so, if you told me that after graduation I would go on to spend a year living with 250 eastern grey kangaroos in the Australian bush, or travel through South Africa enjoying safari life and trapping ground-dwelling mole rats, or even work in one of the world's best science laboratories at the University of Cambridge in the United Kingdom, I would have told you were crazy!
But you're not crazy,and I did actually get to do all of those things!
I've just completed my PhD project at the University of Tasmania, where my research looked at why some mothers have sons while others have daughters. This is very important for conservation breeding programs and the livestock industry.
I have now been offered the opportunity to take my science even further as a post-doctoral researcher at La Trobe University in Melbourne starting in September. More adventures await!
"Young Tassie Scientist has Amazing Life!" – Today's headline!