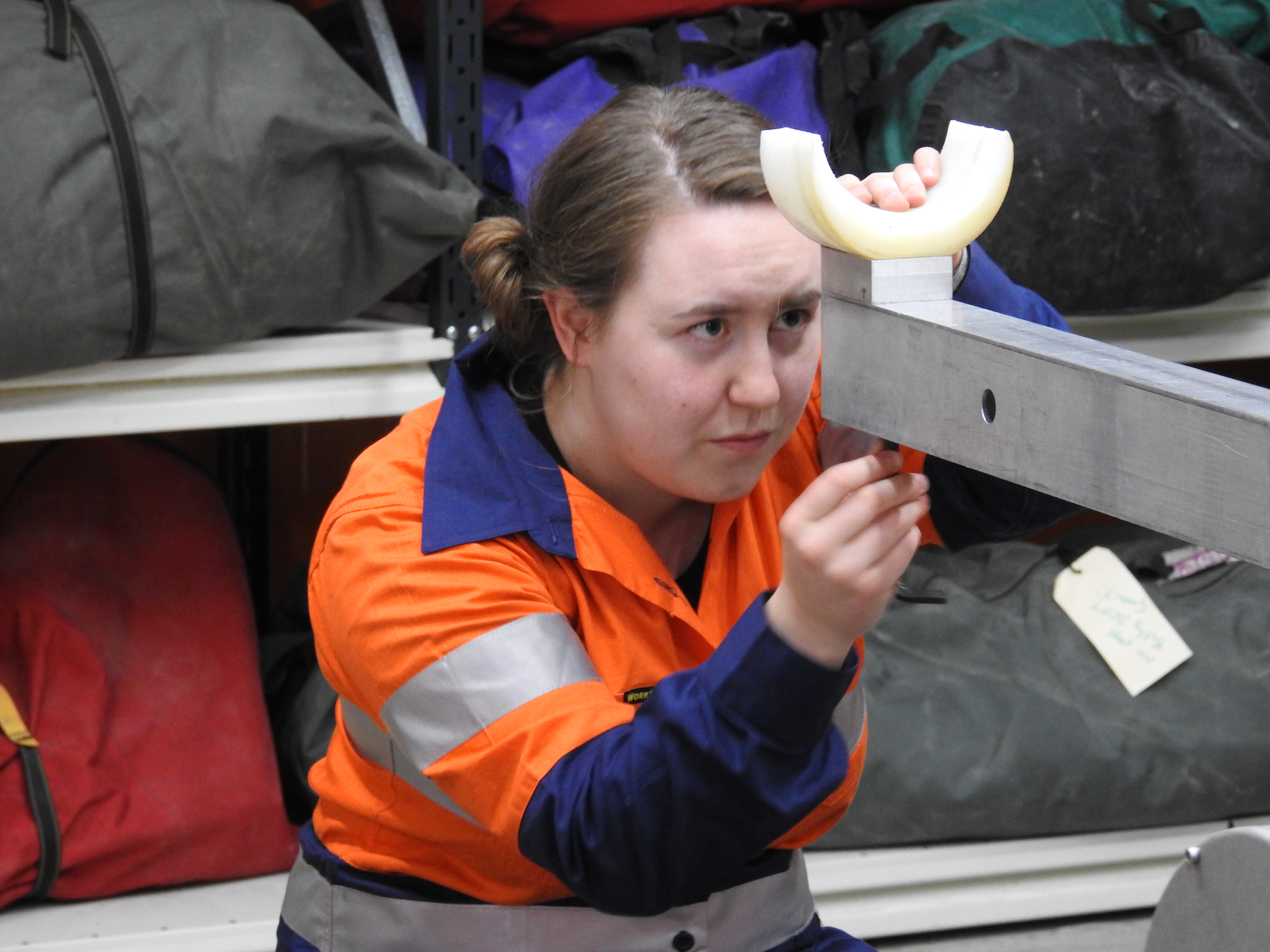 Chelsea Long
An Icy Time Traveller
Glaciologist
Institute for Marine and Antarctic Studies,
University of Tasmania
I knew that I wanted to be a Glaciologist ever since someone from the Australian Antarctic Division showed me a picture of a person holding an ice core! And my dream came true in 2017 when I went to Law Dome, Antarctica 120 km inland from Casey Station, to collect ice cores and study them!
The best part about ice core chemistry is that you can time travel. Ever wonder what the solar activity was like in the year you were born? Or how the Mt Vesuvius eruption in Pompeii influenced the Earth's climate? Or maybe how many phytoplankton were farting while stone-age humans were still grunting? Well this is all possible with ice cores!
What I love about ice cores, is that you get to travel to some of the most remote places on Earth where no one has ever been before! And while you're there you get to dress up in a giant sleeping bag that that has arms and legs! But what is better than travelling deep field? Working in -20 °C in Antarctica and in the freezer at work? It is the people you get to work with!
Being a Glaciologist in Tasmania is truly amazing because you get to go on frozen adventures and be a part of world-class science!
For more information about my work: www.ansto.gov.au/news/young-researcher-accepted-into-australian-antarctic-science-program
 www.antarctica.gov.au/living-and-working/stations/casey/this-week-at-casey/2017/this-week-at-casey-3-march-2017/law-dome-summer-traverse