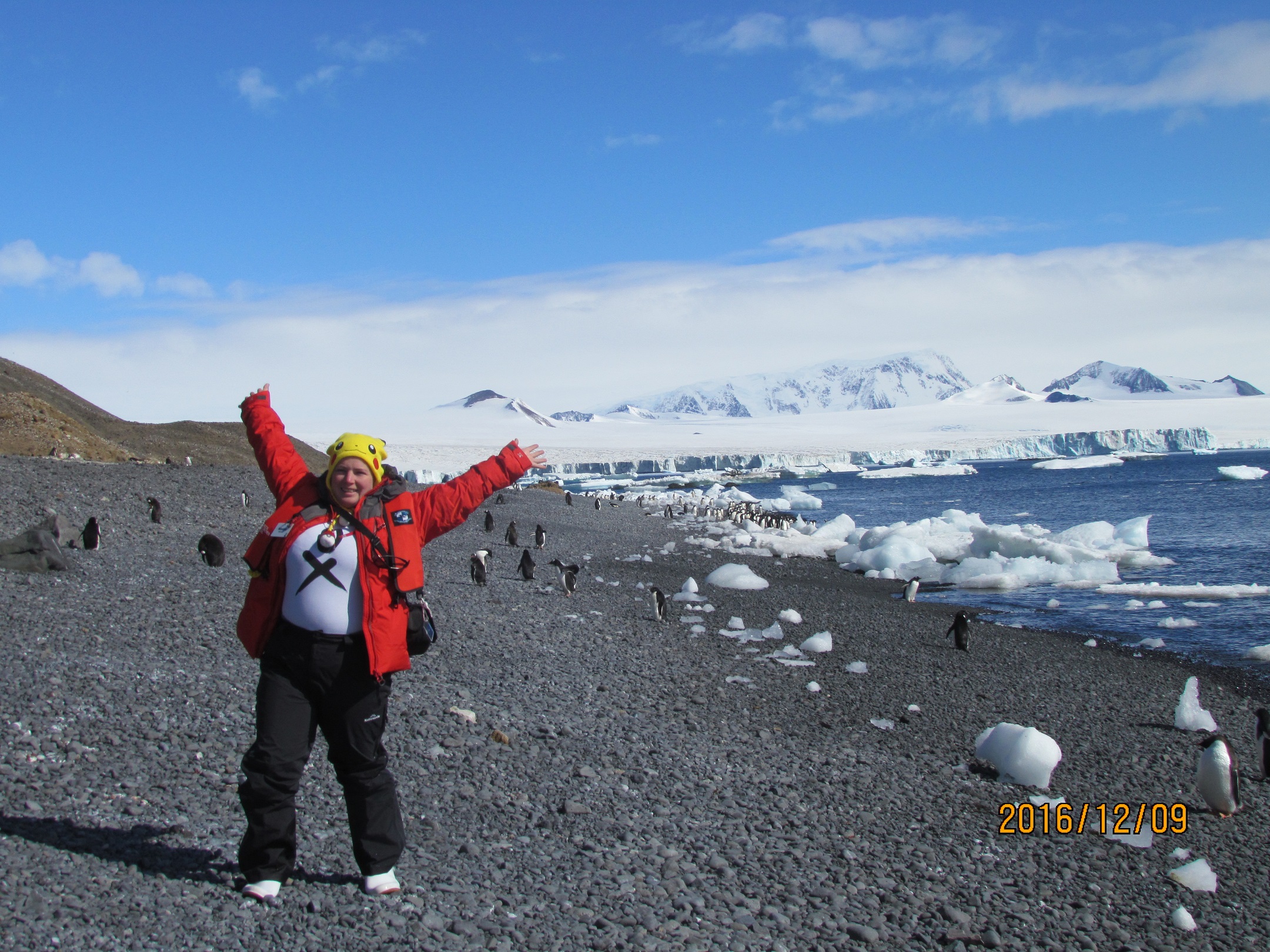 Nicole Hellessey
Antarctic expeditioner
PhD Student (Krill Biology, Antarctic Science)
CSIRO, Australian Antarctic Division, ACE-CRC, and
Institute for Marine and Antarctic Studies, University of Tasmania
Ever wondered what it's like to swim in a volcano full of water? How about to eat ice cream for seven weeks straight? Want to know what being bitten by a seal feels like? Or where the most expensive aquarium in the world is? Or how cold swimming in Antarctica is?
I never knew that one day I could answer all of these questions and more!
As a young girl I loved to learn about animals and science. Growing up I wanted to be a dolphin trainer at Sea World, so I decided to study whales and dolphins!  After a long time at school (and a lot of studying) I became a Marine Biologist, someone who researches animals and plants that live underwater.
My research uses chemicals to look at Antarctic krill; the little crustaceans whales, penguins and seals eat, to find out about what krill are eating. My research is looking at how the fats and oils in krill (like their belly fat) are different when the water becomes warmer and more acidic and changes what can grow there for krill to eat.
I've been lucky enough to go to Antarctica twice and I even got to meet a few penguins and seals on my adventures.
Find me on Twitter at @PolarNicole
For more information: www.imas.utas.edu.au