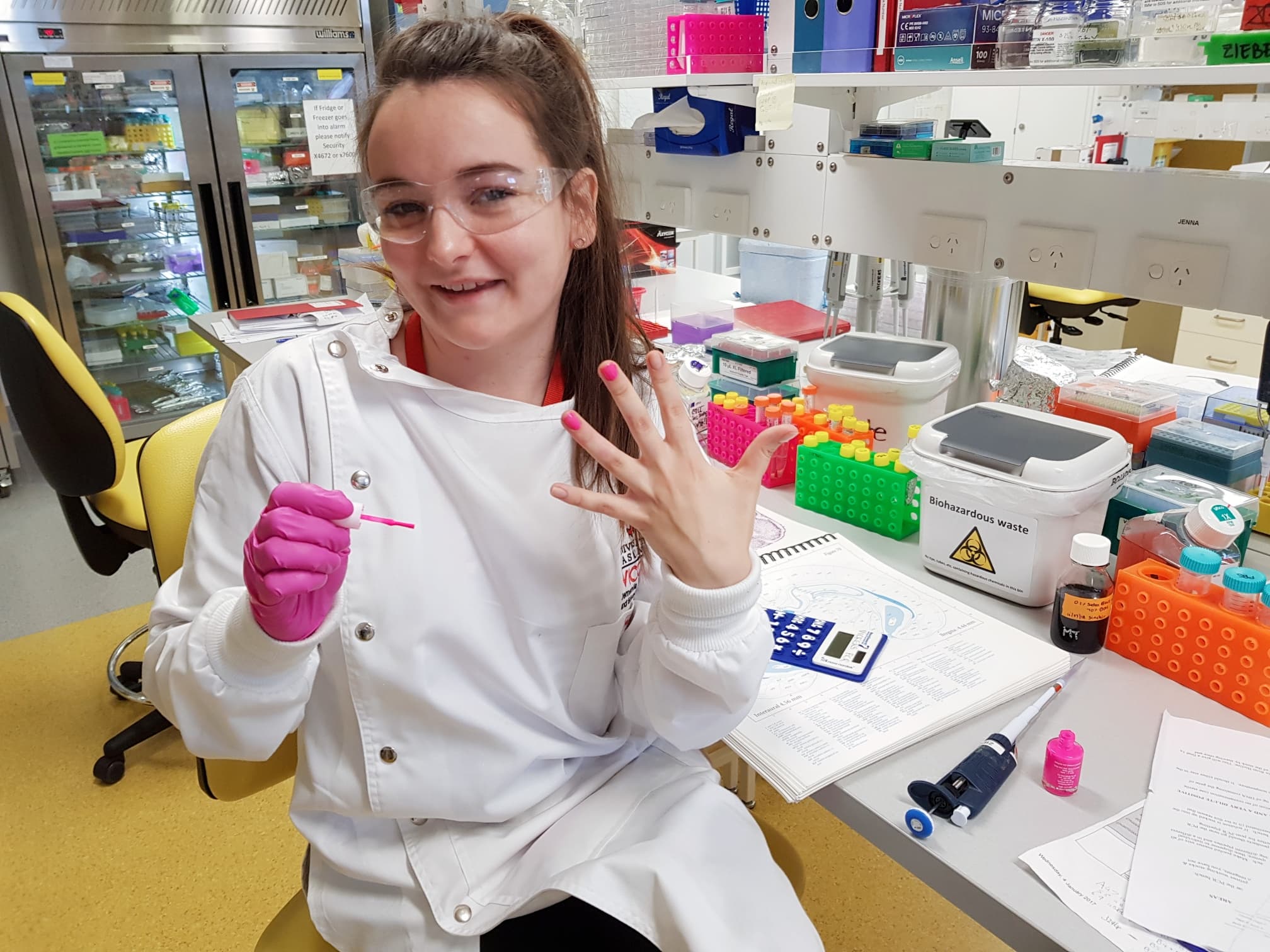 Olivia Holloway
Wear a helmet, kids!
Neuroscientist
Menzies Institute for Medical Research
University of Tasmania
Ever heard someone say after they bump their head "I've just lost a few brain cells?" Well, what happens after we hit our head is precisely what I'm interested in finding out. However, rest assured that you're not losing brain cells when you bump your head!
I am a student at the University of Tasmania, researching what happens to our brains after a brain injury. I think this is a fascinating subject and very topical as I'm a huge AFL and soccer fan (go the Swans!). We see many concussions in sports, and with more research, it will change how we treat players for head injuries and potentially tackling rules.
My time is spent in the lab working with brains, huge microscopes and lots of chemicals. When I'm not in the lab, you'll find me playing soccer or helping out with a community science radio show called "Now that's what I call Science." I hope to break the stereotype of what a scientist is, and I am especially interested in promoting women in science.
I hope to share my passion for science, the brain and hopefully inspire the next generation of budding neuroscientists!
For more information about studying neuroscience: www.menzies.utas.edu.au